The University of Michigan and Eastern Michigan University have reached out to APAGOA to help find participants for their focus group.
WHAT WILL BE DISCUSSED?
We want to learn more about Asian Americans' experiences with racial discrimination and firearm-related issues within your community.
WHO DO WE NEED?
Participants who identify as Asian Indian, Chinese, Korean, Filipino, or Vietnamese
Are 18 years or older
Reside in the US
Speak/communicate in English and/or their native Asian language
HOW WILL YOU BE INVOLVED?
Attend an online focus group session via Zoom that will last approximately 1 hour.
In the group, you will answer questions about your experiences.
WILL I BE COMPENSATED FOR PARTICIPATING?
For participating you will receive a $25 gift card.
INTERESTED IN PARTICIPATING OR HAVE QUESTIONS?
VISIT https://forms.gle/fSLnLjREk9vCx6fr5
EMAIL us at chdis_admin@emich.edu or
CALL 734-487-4420
EMU IRB APPROVAL #UHSRC-FY22-23-140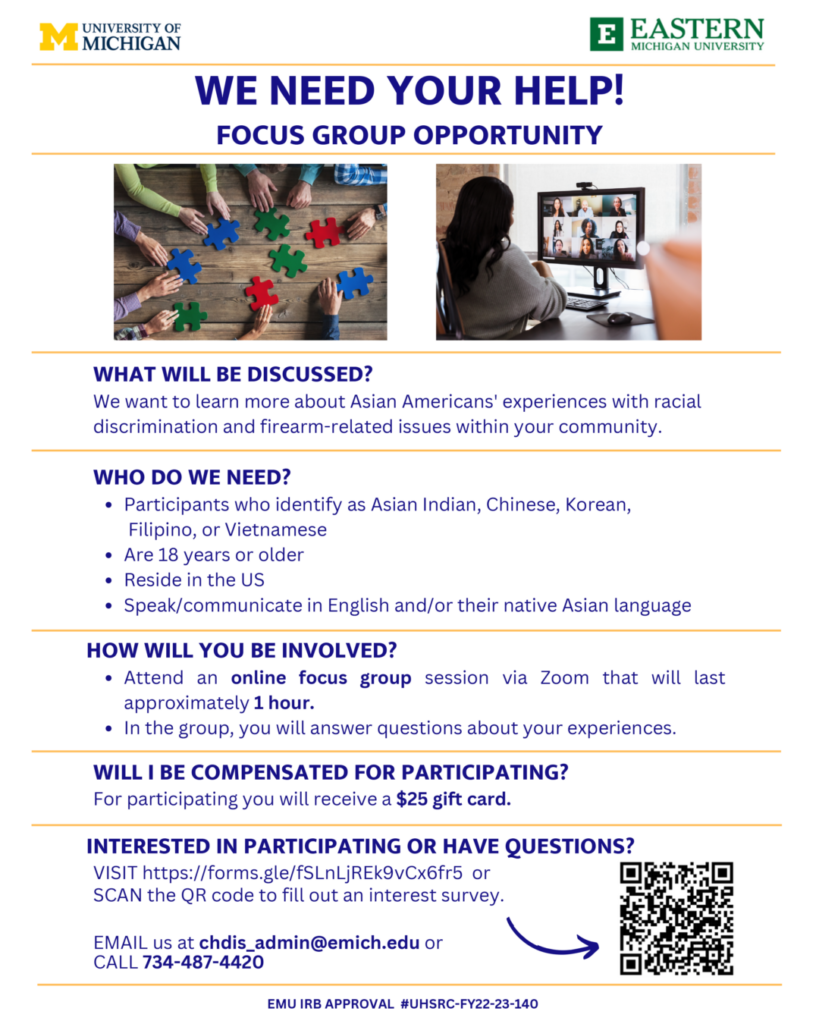 Focus Group — Understanding Racial Discrimination and Firearm-Related issues